Our easy to use screening app
Parents can use the DLearners Screening platform for free!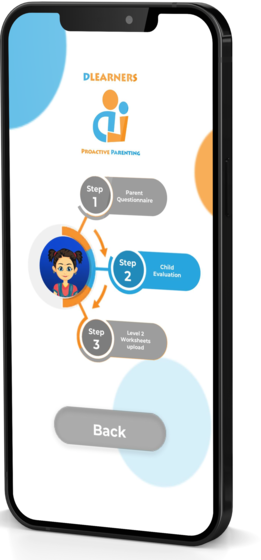 Parents can use the DLearners Screening platform for free!
But What is screening?
Screening is an initial step in identifying a problem area for a learner through simple games and tests.
How Is It Done?
Step 1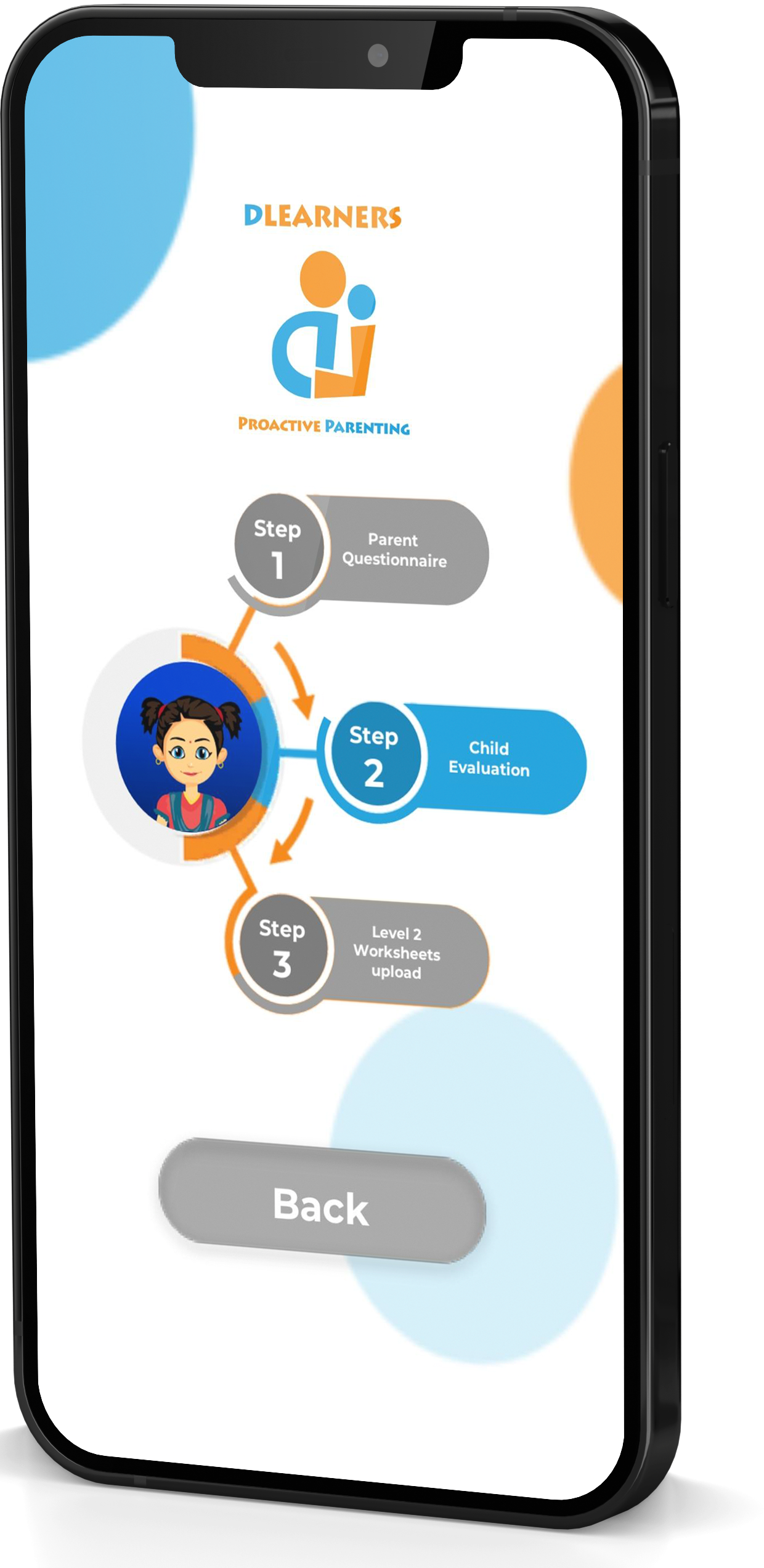 App based Screening
Step 2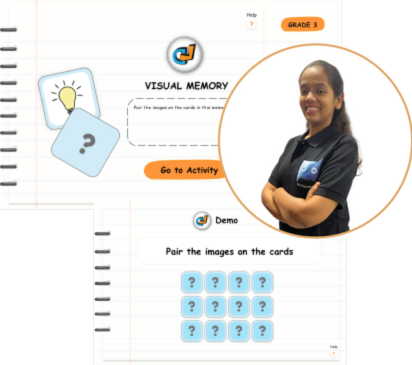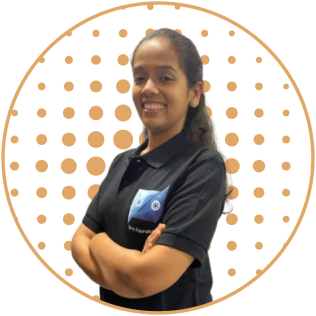 Web based Screening
Step 3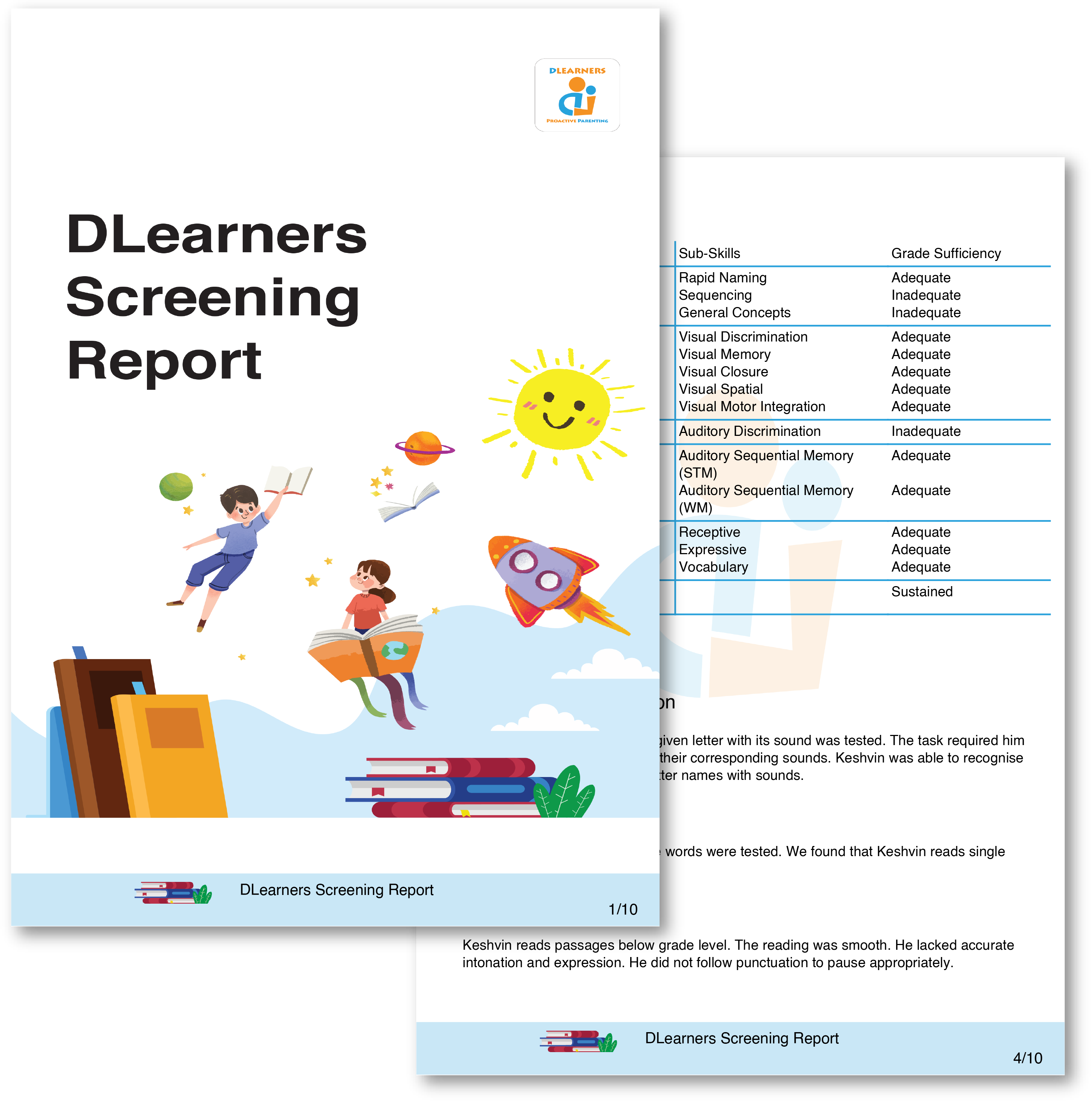 Final Screening report
NIEPID and NIEPMD, autonomous organizations functioning under the aegis of Indian Ministry of Social Justice and Empowerment is in the process of scientifically validating our screening tool and our intervention tool respectively. The Development of our content and the reviewing of reports is done by RCI (The Rehabilitation Council of India) certified Special Educators.
Step 1 - Parent Questionnaire
Through the DLearners Parent App, the parents must answer questions in 3 different sections, namely general, academic and medical observations of the child.
General observation
Academic observation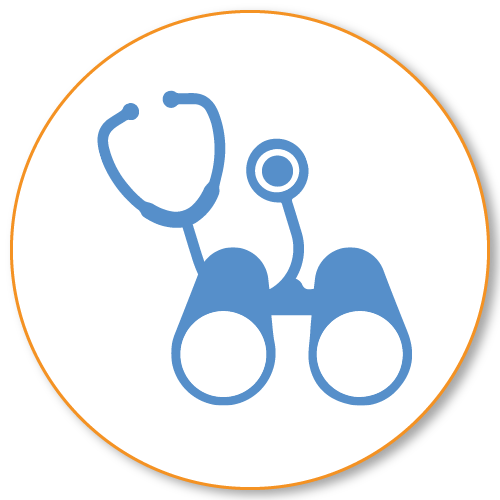 Medical observation
And Child Evaluation
Child evaluation is a comprehensive screening tool that features 7 activities, including Letter Sound Association, Single word Reading, and Visual Discrimination. The app is user-friendly, with instructions presented both audibly and visually. Of the 7 components, 4 are graded, tailored to your child's current academic level, and 3 are non-graded, suitable for all early learners. With our app, you can easily track your child's academic strengths and weaknesses and identify areas for improvement.
Step 2 - Online 1-On-1 Screening
Conducted by our expert enablers online. Children will engage with them over a zoom video call wherein our experts will gather more info on the child's weaknesses and strengths areas.
Online 1-On-1 screening (Level - 2) measures a learner's proficiency in the following foundation skills.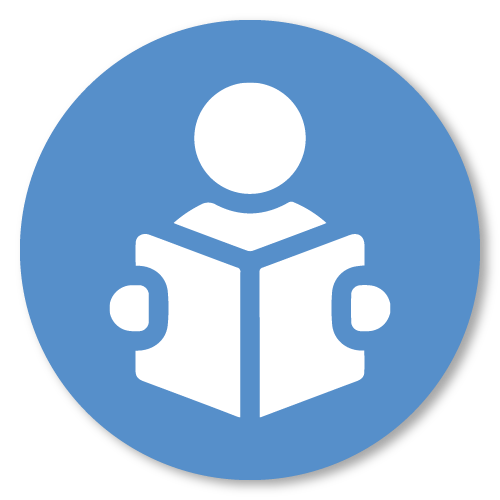 Reading Comprehension
Vocabulary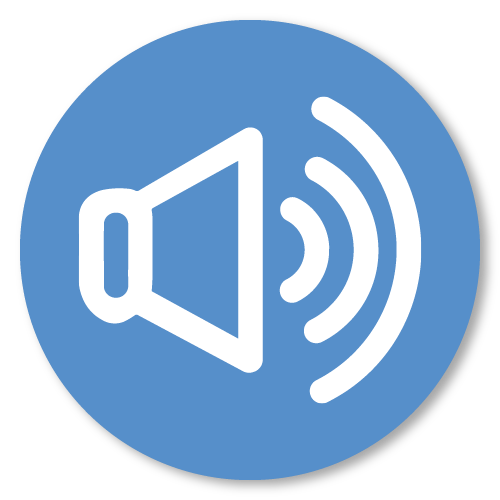 Listening comprehensive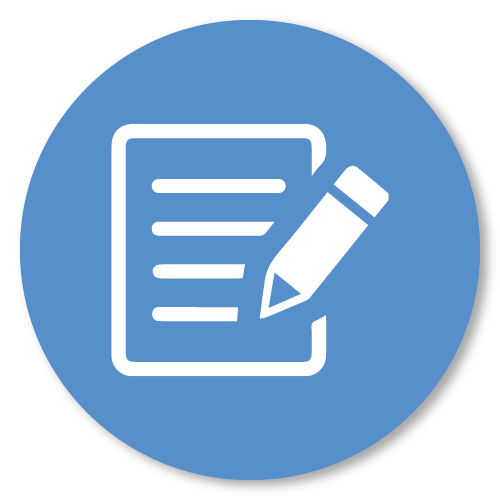 Free Writing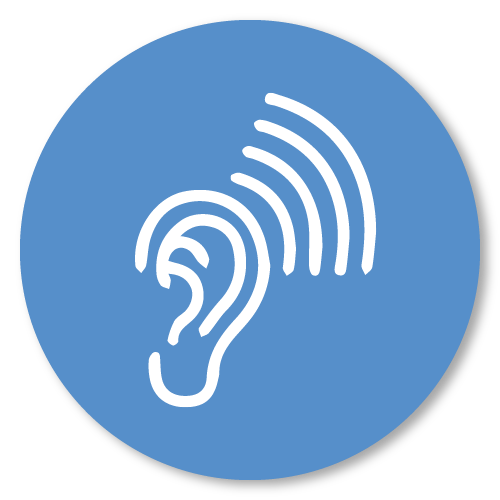 Auditory Sequential Memory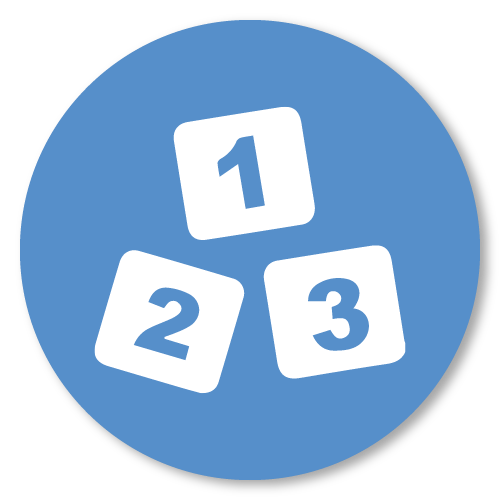 Number Sense
Basic Operations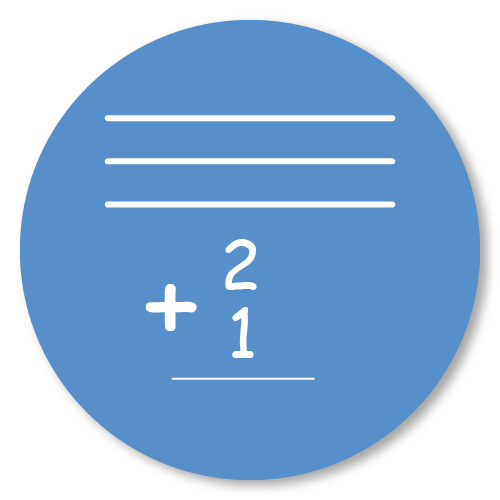 Statement Problems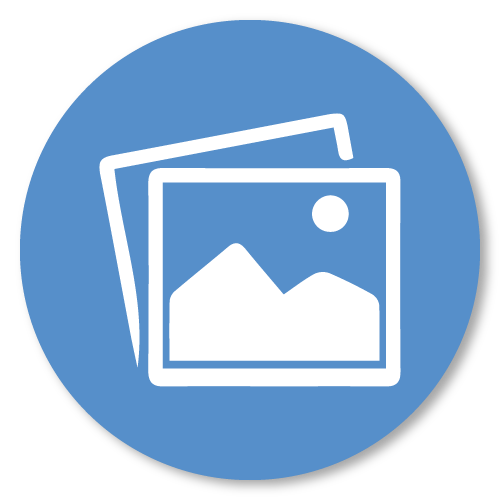 Rapid Naming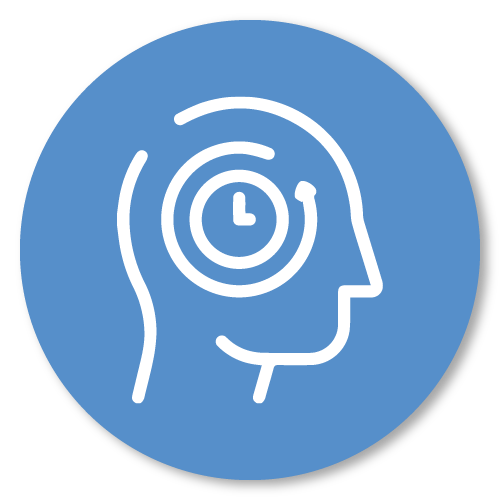 Visual Memory
Step 3 - A detailed Report
The Screening Report aims to identify the academic gaps and skill deficiencies that cause academic challenges.
One must note that the report's goal is not to label a child or alarm the parents, guardians or teachers. The screening report is an informal series of sub-tests that define a baseline for planning and designing the intervention for a given learner.